Instagram turned out to be a successful and popular platform for influencer marketing campaigns in 2017. So it shouldn't be surprising if this year sees an increase in the use of Instagram as a marketing platform.
Presently, influencer marketing is worth 1 billion dollars on Instagram. It is estimated that by 2019, the market could cross 2 billion dollars. In addition to this, there are several other statistics that prove the success of Instagram as an influencer marketing platform.
Over 800 million users are using this app on a monthly basis. Instagram as a marketing platform is beneficial for brands as well as for influencers. A post which is relevant and visually attractive will attract more potential customers. And it will also help to boost the number of followers on the influencer's account.
And Instagram has many niche influencers - whether it's fashion, food, fitness, or travel. So if you're looking for fitness influencers to partner with, you won't have to look too far.
---
Here is a list of popular Instagram fitness experts, who will be able to help you reach your target audience: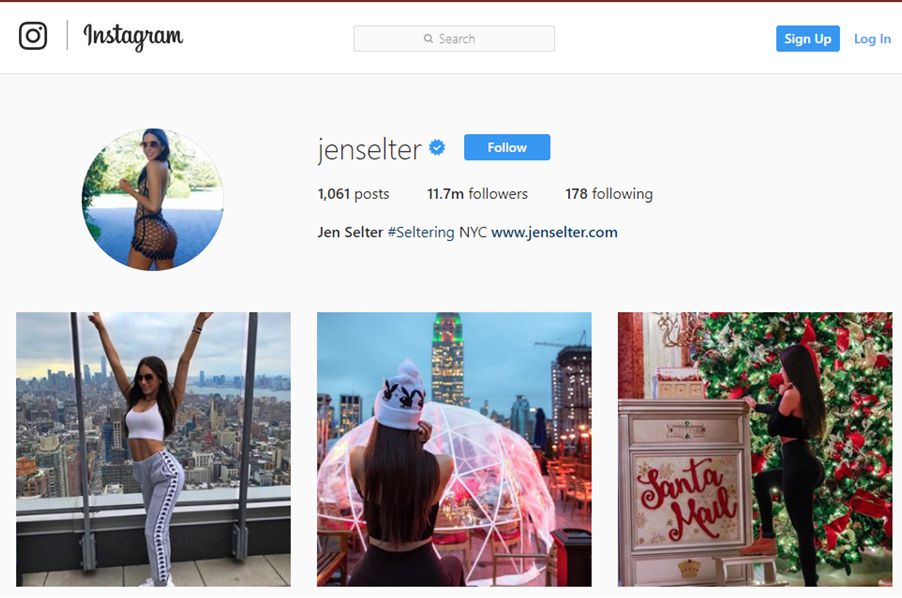 Jen Selter joined Instagram in 2012. She is a lifestyle, nutrition, and fitness expert. She is also a spokeswoman for Game Plan Nutrition. She is known for her ab and buttocks workouts. Jen became instantly famous on Instagram after posting a picture of herself in a bikini. Ever since, she has worked hard to develop a great following on social media.
Jen is a fitness freak. Through her workout tips and talks, she aims to inspire her followers to accomplish their fitness and health goals.
---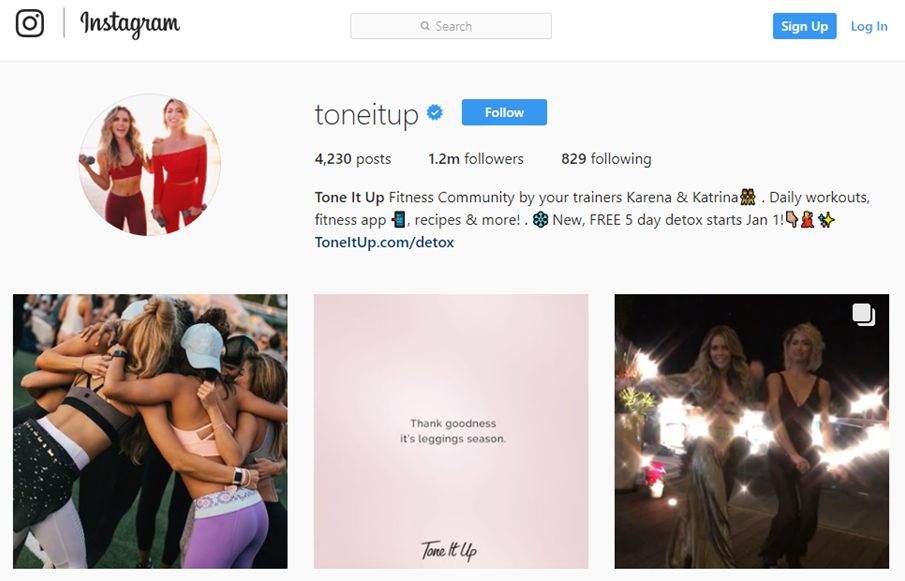 Katrina and Karena are the founders of Tone It Up. They have a series of beach workouts and nutrition programs. They have their own brand of fitness products and nutrition plans.
Both are fitness enthusiasts, because of which they collaborated with each other. Katrina is an up-and-coming fitness specialist and a health coach on YouTube. Whereas Karena comes from a background of fitness modeling and sports. This combination worked, and paid off well for both of these influencers.
---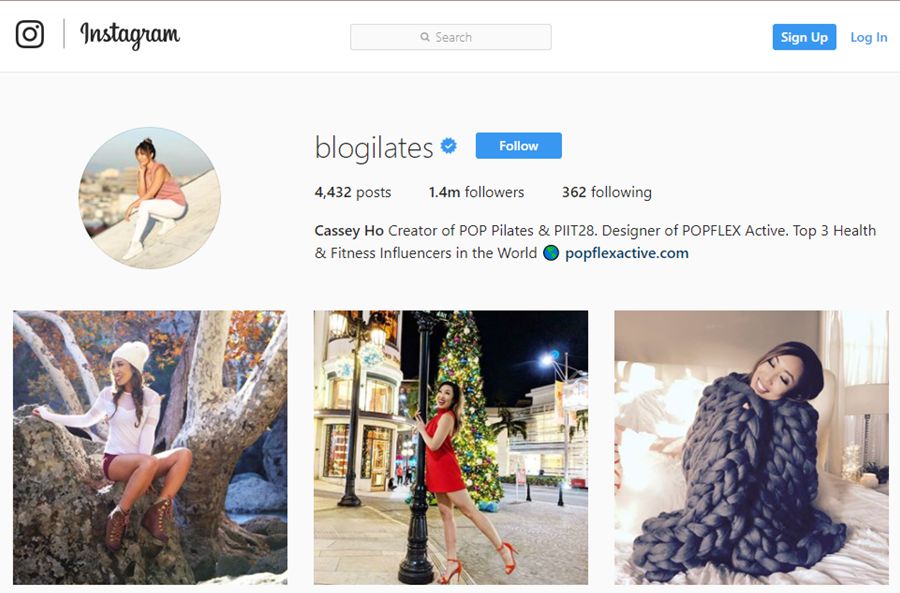 Cassey Ho is an American Pilates instructor and fitness entrepreneur. In 2013, in the category of social fitness, she received a Shorty Award. In 2017, she was listed in, "The 25 most influential people on the internet," in Time's third annual list.
She believes that her responsibilities are not only restricted to being a Pilates trainer on the internet. As a fitness guru, she trusts that it is her duty to encourage a healthy way of life.
---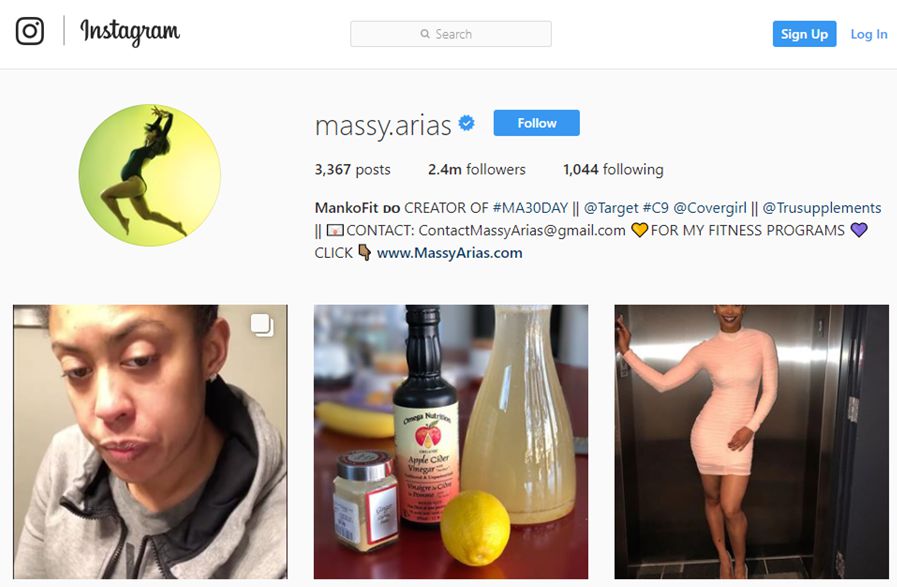 Massiel Massy Indhira Arias is a licensed personal trainer, known as Mankofit. She inspires people to adopt a healthy lifestyle. She was born in the Dominican Republic, but from the age of 14, she has been living in the United States of America. Presently, she is located in Los Angeles, California.
By following a healthy lifestyle, she fought and overcame depression. She is an excellent example for many of us, on how an active and healthy lifestyle can change an individual.
---
Kayla Itsines has been a personal trainer since 2008. She has helped and provided her support to many women to improve their health and fitness. Kayla during her teens joined a gym and started enjoying it. Because of this, she planned her career in fitness and educated herself to be a personal health coach.
She has also authored a series of ebooks – the Bikini Body Guides. She also has an app – Sweat with Kayla – which can help you with your meal plan and workouts.
---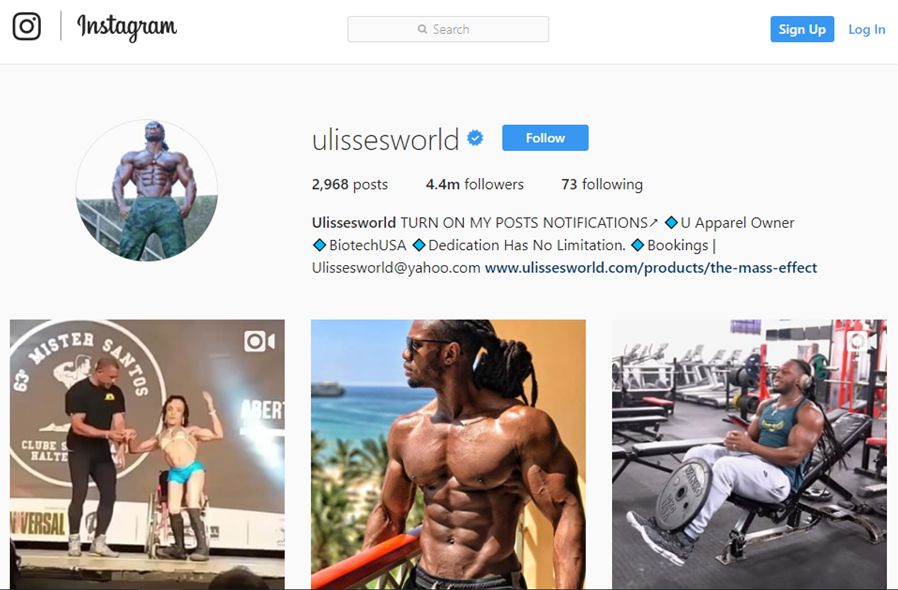 Ulisses was born in New York, and has been interested in fitness since his childhood. Ulisses Junior is one of the most highly respected body composition and bodybuilding coaches in the world. His views on diet, nutrition, and training procedures are widely acknowledged.
He also holds the titles of Musclemania SuperBody and World Pro Championships. In 2013, he decided to make fitness his career, and he became a fitness trainer.
---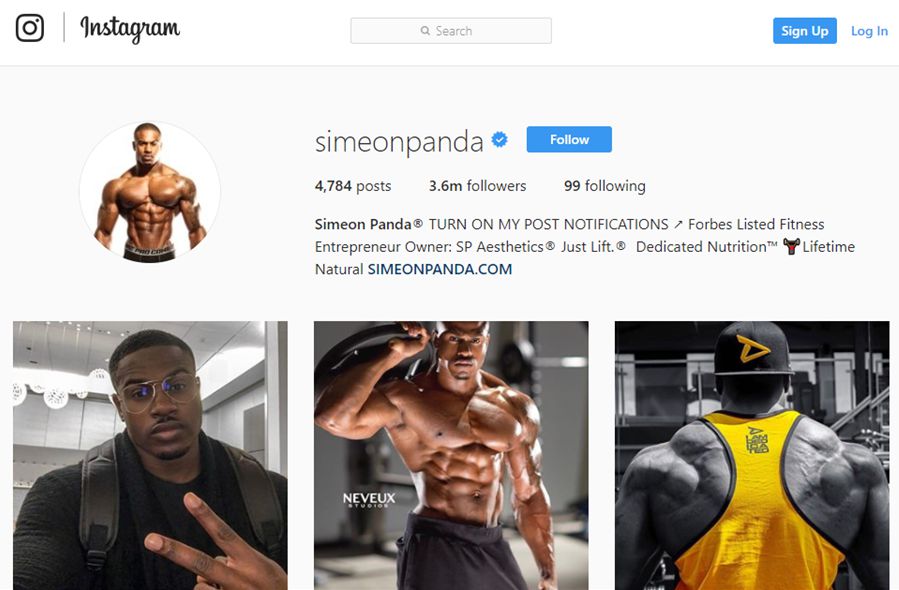 Simeon Panda is a British trainer, and one of the most famous male fitness professionals in the world. He is the owner of sportswear brands - SP Aesthetics, and Just Lift. He was also featured in Forbes magazine among their top ten fitness influencers.
You can see him judging shows around the world related to bodybuilding, modeling, and physique. Simeon has been the face of many popular magazine covers like Muscle-Insider, MuscleMag, Muscle & Fitness, etc.
---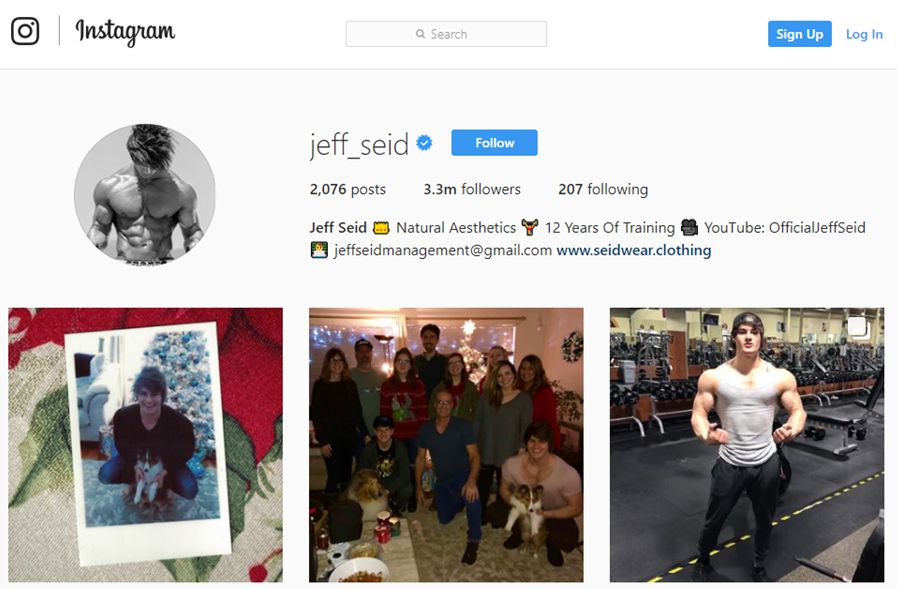 Jeff was born in Renton, Washington. While growing up, he was a sporty kid. And he quickly realized that he could have an advantage in sports if he was physically strong.
Jeff is a fitness model and bodybuilder, and he has been training for the last 11 years. He became the youngest IFBB professional in history. Afterwards, he started his own apparel line, authored a book, and became a licensed personal coach.
---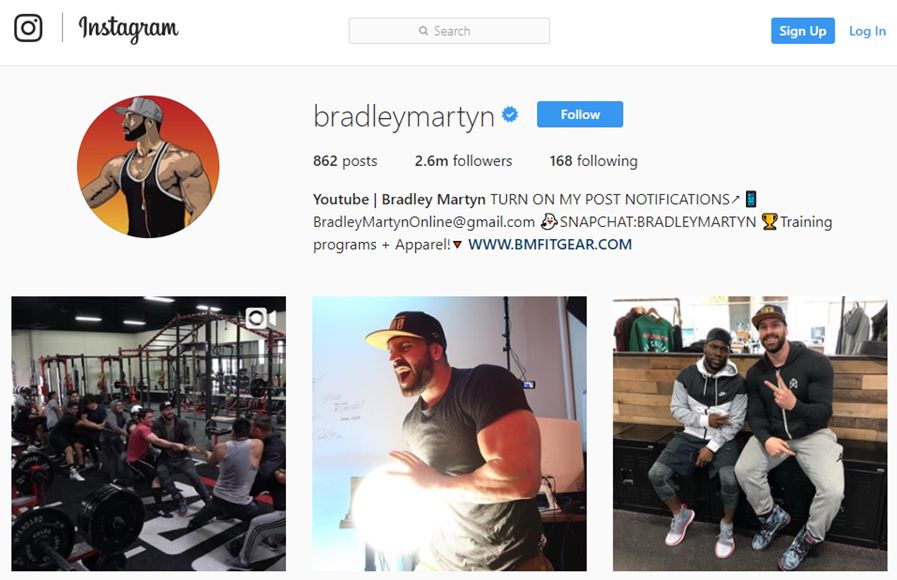 Bradley is an online fitness guru. He has a huge following on Instagram. Lean Meals, Inc. was co-founded by Bradley. He has also developed his own brand of fitness apparel and supplements.
In 2006, when he was of 16 years old, he started his own fitness program called BMfit. On his social handles, he shares his diet, training, and supplement advice with his followers.
---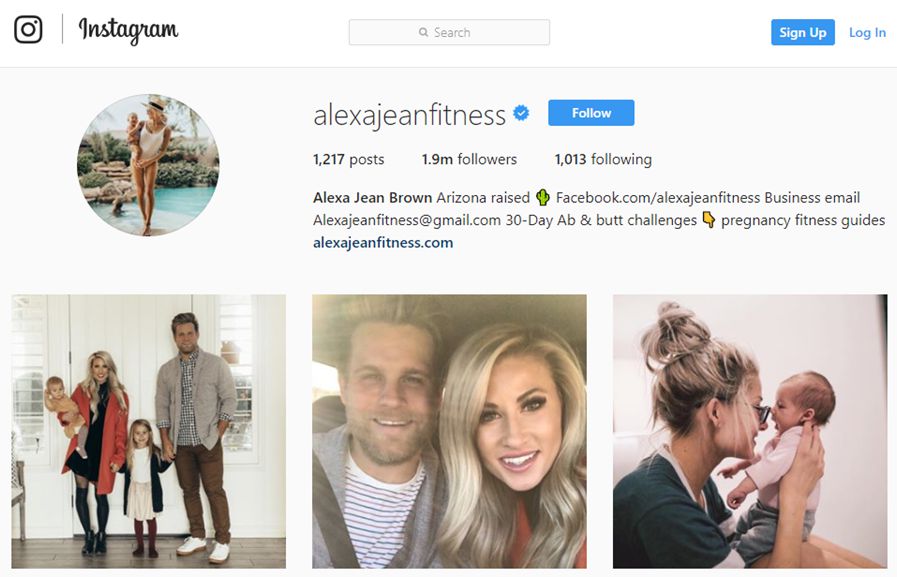 Alexa Jean Brown is a mother of two and a fitness freak. She aims to inspire women to do workouts and stay healthy. Her Instagram posts are based on maintaining a healthy and balanced lifestyle. She has designed each workout in a way that targets a specific group of muscles.
.
---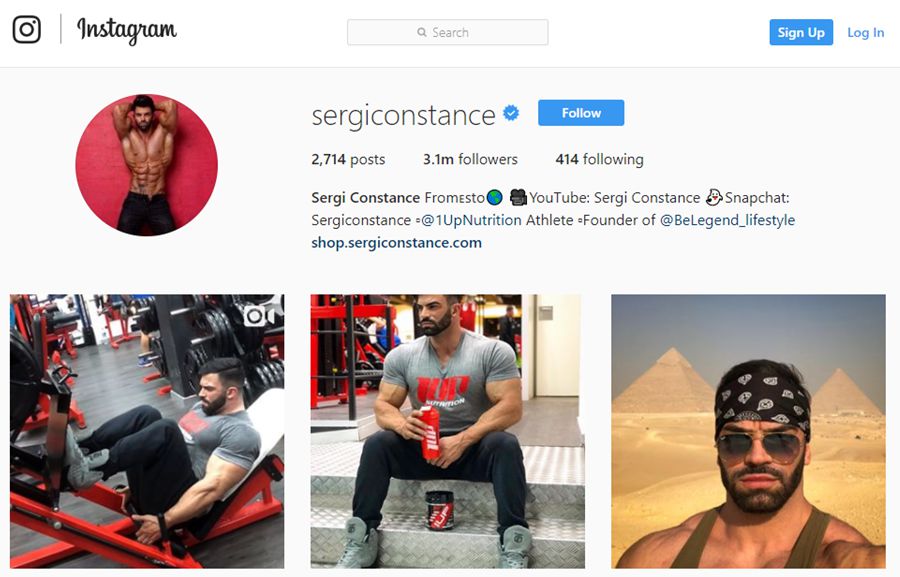 Sergi Constance is a Spanish bodybuilder and famous male professional fitness model. He earned a degree by attending the faculty of physical and sporting activities for five years. He is the founder of BeLegend, an online coaching program. And he is also the CEO of 1 Up Aesthetix Era and Nutrition.
Sergi has authored a famous ebook called "90-Day Transformation." It contains videos which explain each exercise in detail for the better understanding of proper techniques and forms.
---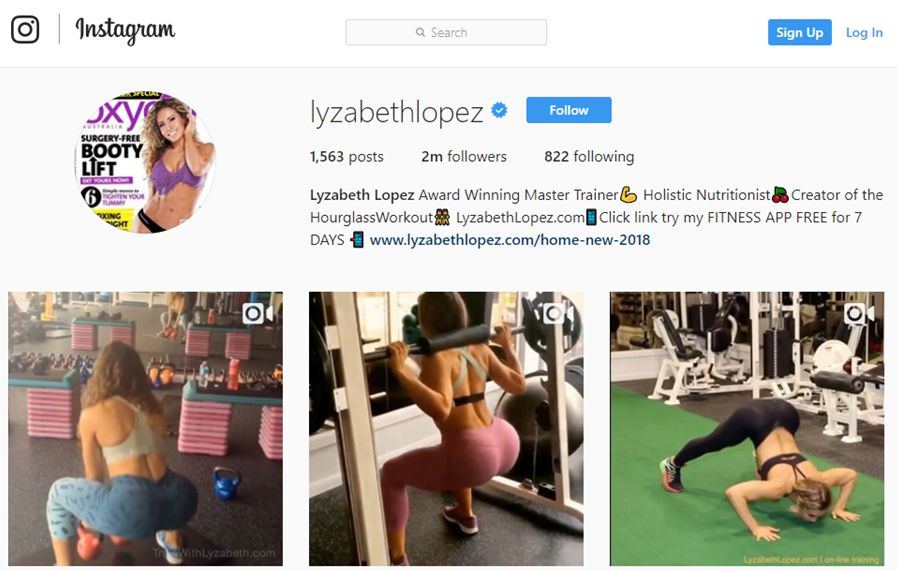 Lopez is the creator of the Hourglass Workout and a certified nutritionist. She is an award-winning trainer, fitness instructor, and nutritionist.
During the last 15 years, she has been sharing fitness advice and encouraging women to go through the amazing journey from being fat to fit. She has a huge number of fitness buff followers because of her extensive knowledge and zeal for a holistic and all-inclusive lifestyle.
---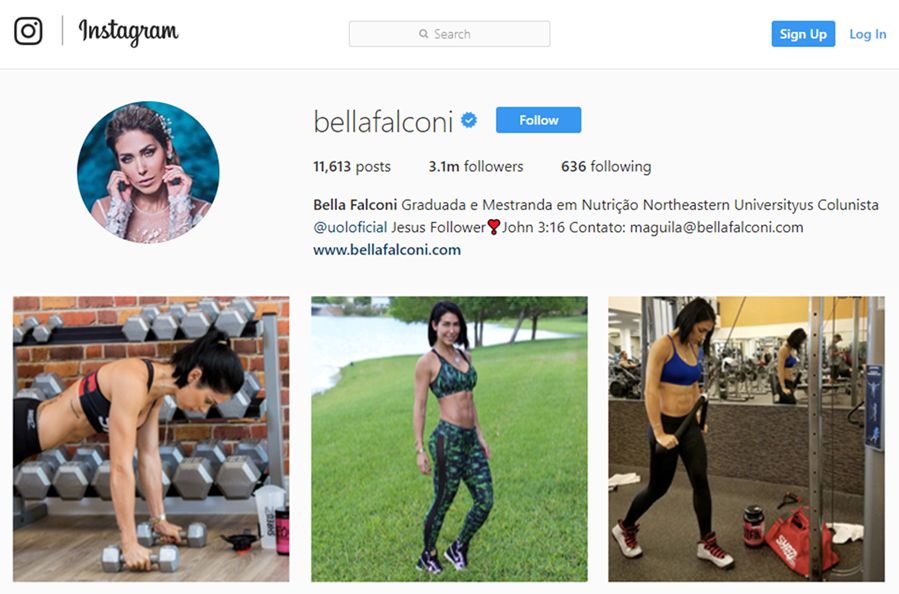 During the past five years, Bella has been inspiring her followers with her healthy lifestyle. Being a fitness personality, she has been featured on many popular fitness magazine covers.
Apart from being a fitness model, she is also an authorized personal instructor. She has a website, which offers an online customized training program.
---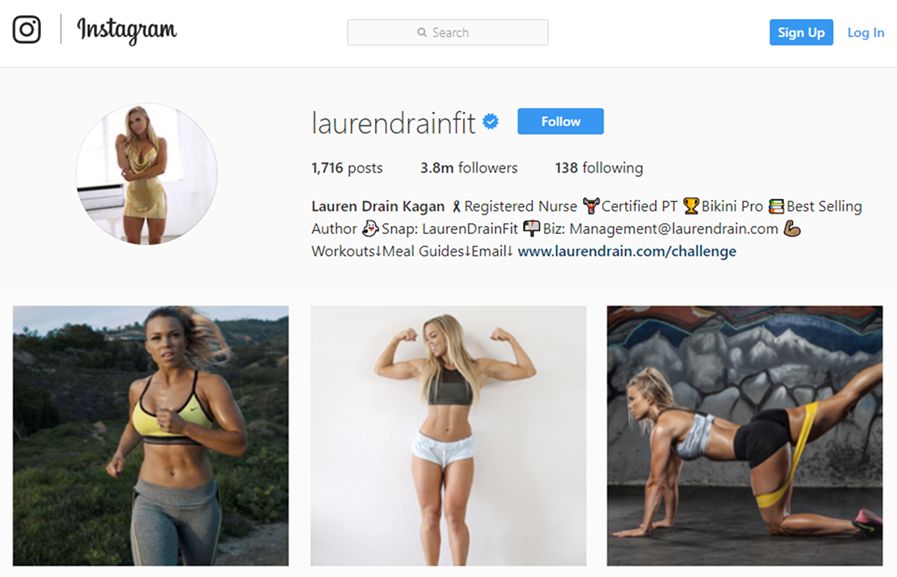 Lauren is a personal trainer, fitness model, a registered nurse, and adventure lover. She shares her fitness routine and motivational content on Instagram, which encourages her followers to adopt a healthy lifestyle.
---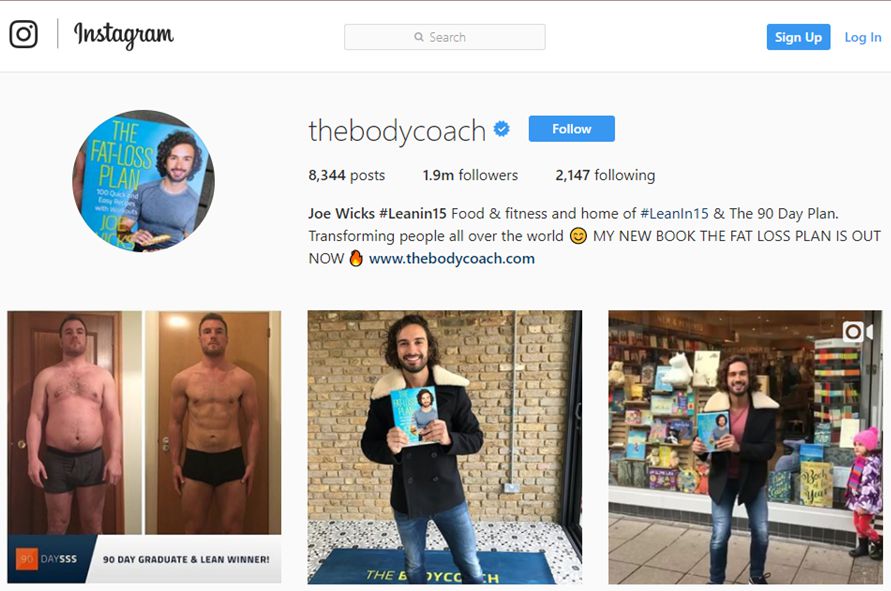 Joe aims to educate his 1.7 million followers on ways to be strong and healthy. He is a famous fitness guru who posts healthy meals and transformation pictures of his clients.
He has created a 90-day plan which has over 90 recipes and 15 real-time workouts. The 20-minute exercises designed by Joe are appropriate for everyone. And they are very easy to do at home as these workouts don't need any kind of equipment.
Joe aims to spread awareness among people that it is possible to achieve a healthy strong body without staying hungry.
---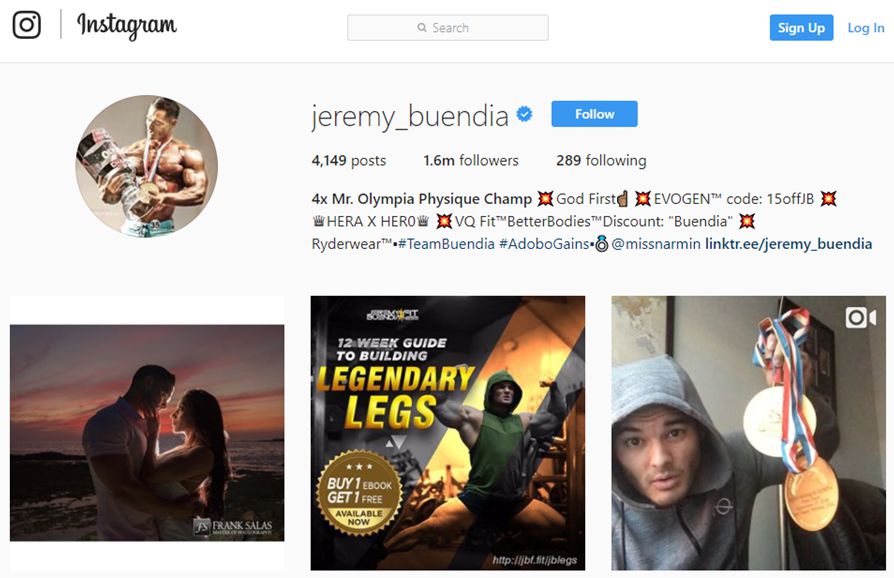 Jeremy Buendia is originally from the Philippines. Jeremy is now an American IFBB professional Men's Physique competitor. He won the Men's Physique "Mr. Olympia" in 2017.
He has also authored many ebooks with tips and workout plans. He also gives his expert views on supplementation and nutrition. Because each body is different, he strongly recommends customized fitness programs for his clients.
---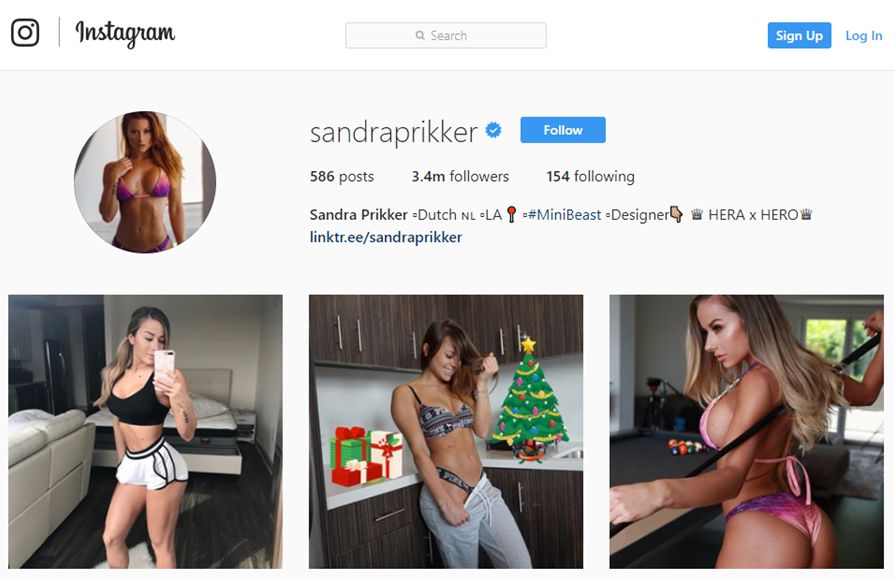 Sandra Prikker is a Dutch fitness model. She is very famous and well-known for her physique and fitness goals. At the age of 14, she became a professional kickboxer. She believes very strongly that fitness is a lifestyle. Sandra has launched an app, which gives all the details of the workouts and training.
---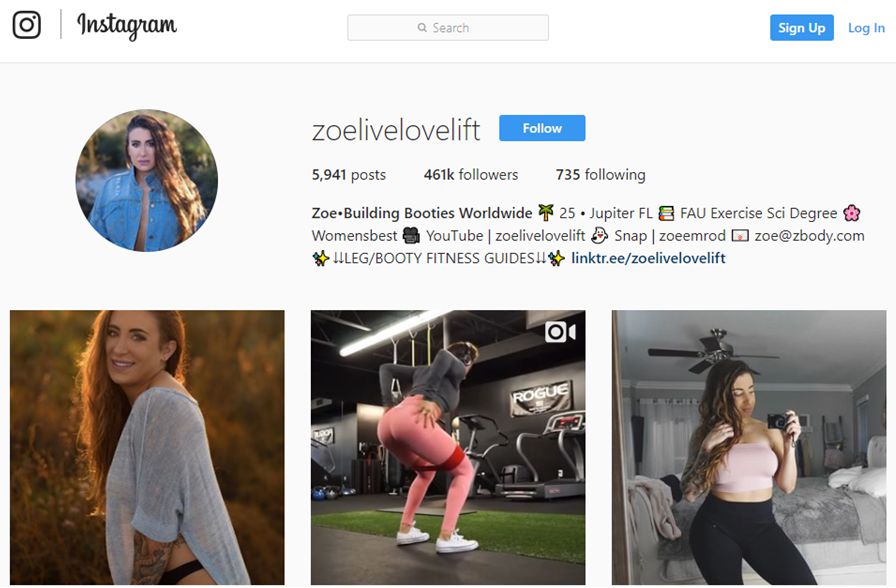 Zoe Rodriguez is the CEO and founder of ZBody Fitness, Inc. She aims to help as many people as possible who wish to undergo a transformative journey.
She is major in Exercise Science and Health Promotion from Florida Atlantic University. Through the International Sports Sciences Association (ISSA), she got her certificate in personal training.
She has developed many fitness programs, and also provides online coaching. She has her own apparel line as well.
---
Final Thoughts
These are some of the most influential personas in the fitness industry. If your brand needs to promote something relevant to the industry, you should consider working with these fitness influencers. Are you following any of these influencers on Instagram? Who is your favorite? Let us know in the comments.